Armed with over 3 decades of culinary experience, Chef George Chee's journey with Le Méridien Dubai Hotel and Conference Centre began as Executive Chef in 2006. Chef George's professional journey is as diverse as his culinary skills as he has headed kitchen operations at renowned addresses across his home country, Hong Kong, as well as Canada, Taiwan and Dubai. An expert at Pecking and Cantonese cuisine, Chef Chee's culinary style is deeply rooted in gastronomic traditions of China with subtle references to contemporary flavors.

A master in the craft of innovative dim sum artistry, he has revived the ancient Chinese tradition of dim sums at Long Yin since leading kitchen operations. Using the finest produce and premium cuts of meat, Chef George has created a dedicated menu featuring 34 distinct varieties of steamed and fried dim sums that are a harmonious blend of exquisite yet comforting flavours.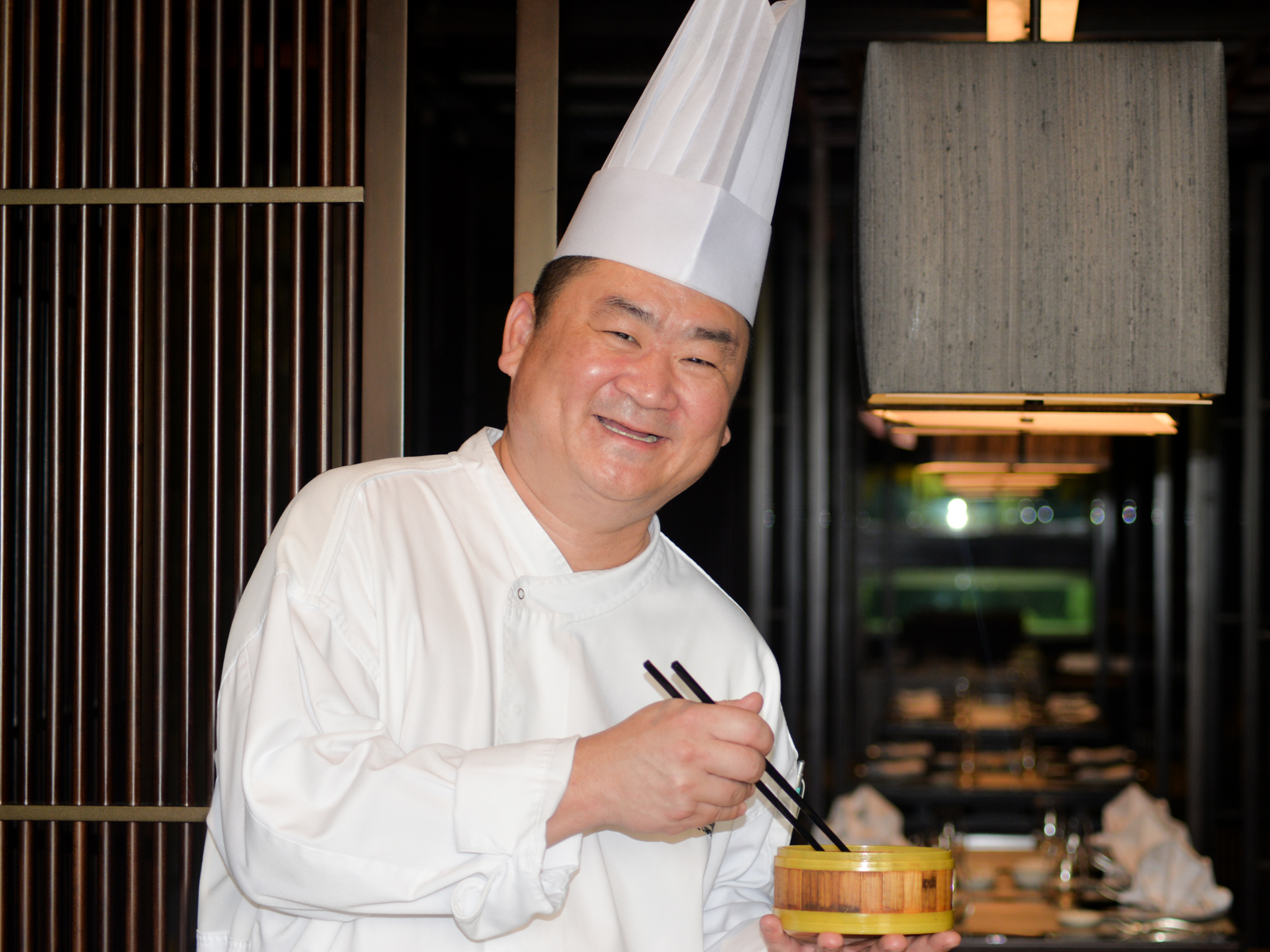 Drawing inspiration from age-old practices and traditional specialties, his culinary expertise is perfectly reflected in Long Yin's curated menu where diners enjoy authentic Cantonese and Szechuan fare. Highlighting the diversity of Asian cultures, his signature dishes include pecking duck, aromatic crispy duck, Long Yin's famous beef Mongolian tinged with the heat of black pepper and prawn siu mai with its inimitable spicy undertones.

Retaining traditional preparation techniques, Chef George's culinary masterpieces highlight the timeless legacy of the Far East, delighting patrons at Long Yin with an authentic experience unlike any other.
Lunch 12.30PM - 05.00PM
Dinner 06.00PM - 11.00PM