Recreating the rich culinary diversity from the vast topography of China, Long Yin extends the timeless legacy of the far East to Dubai. Deeply rooted in gastronomic traditions, the offerings at Long Yin are a harmonious blend of flavours that are exquisite yet comforting.

Showcasing authentic Cantonese and Schezwan fare, the menu at Long Yin appeals to all epicureans from fine dining connoisseurs to lovers of traditional Chinese cuisine. The culinary wizards have journeyed across the landscape of Asia to source specialty ingredients from Hong Kong, Singapore and Malaysia to recreate delicacies from one of the world's most ancient gastronomies. Reflecting the diversity of Asian cultures, signature offerings include the painstakingly prepared aromatic crispy duck, pecking duck and the insta-worthy prawn wasabi plated on a bed of lush fruits that creates a treat for the senses. Notable among the offerings are the chicken crispy noodles with sautéed prawns in hot chill bean sauce, XO seafood fried rice, hamour with soy sauce and Vietnamese-style sweet and sticky wok-fried beef cubes that tingles the palate with its expertly balanced flavours. Chinese cuisine aficionados can enjoy Long Yin's famous beef Mongolian tinged with the heat of black pepper and garlic, Szechuan-style chicken and prawn siu mai with spicy undertones, as well as relish the comforting flavours of chicken dim sum soup that take inspiration from classical recipes and ancient techniques.

Celebrating the ancient tradition of dim sums enjoyed at reunions and get-togethers, Long Yin boasts of a dedicated menu featuring 34 distinct varieties of steamed and fried dim sums. Prepared using a combination of the finest cuts of meat and the freshest catch of the day, guests can enjoy watching chefs create the craft of innovative dim sum artistry through the open kitchen. Live seafood tanks allow guests at Long Yin to select their choice of crabs, lobsters and a variety of crustaceans, have it cooked to their preference and enjoy a dining experience unlike any other.

Long Yin's cozy atmosphere highlighted by natural dark wood panelling, adorned with traditional terra cotta warrior figurines, imperial art, and authentic flavours set the stage for guests to journey through China's exceptional culinary heritage.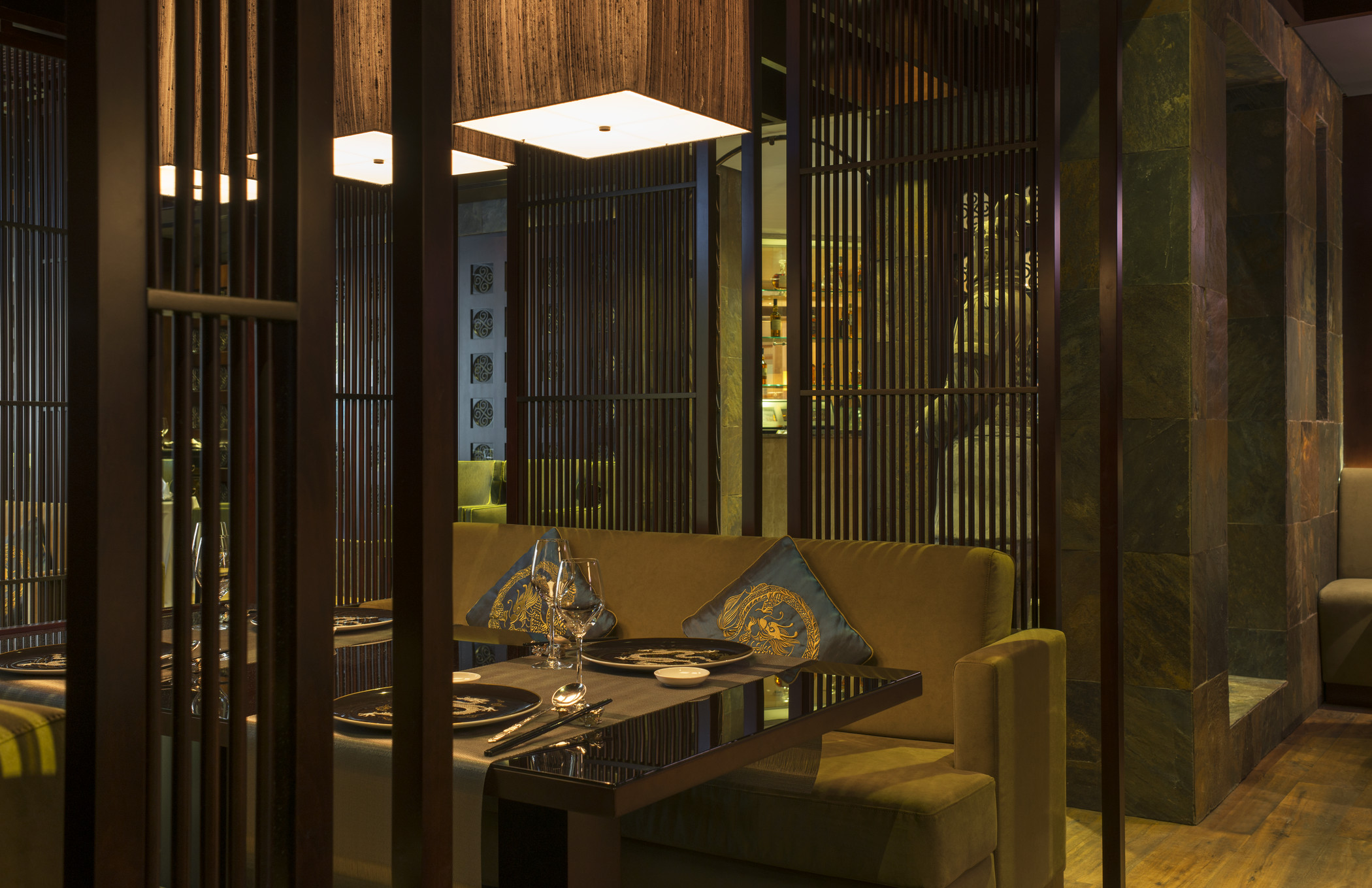 Lunch 12.30PM - 05.00PM
Dinner 06.00PM - 11.00PM